Sunwapta River Rafting Overview

Jasper's Sunwapta River is a stretch of grade III rapids, where challenging twists and turns and spectacular scenery come as standard. On this tour, spin along the Icefields Parkway road and admire sweeping views over the famous Rocky Mountains. Tackle the swirling white-water currents with your guide, and watch the riverbanks for sightings of native wildlife living within the Jasper National Park.

Check Availability..
Jasper Athabasca River Rafting Home

Includes: » Sunwapta River white-water rafting tour in Jasper
» Delve into the Jasper National Park and enjoy fine views over the Rocky Mountains
» Paddle through the choppy currents with your guide
» All necessary equipment is provided on this tour
» Tours depart at 9:30am, 12pm, and 2:30pm, come rain or shine
» Hassle-free round-trip transport from your Jasper hotel
More on Jasper's Athabasca River Rafting »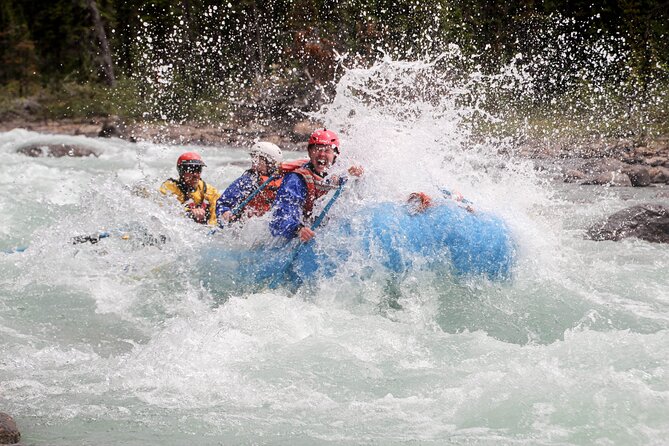 View Booking Details..