Maligne Canyon Ice Walk
Explore the wonders of Maligne Canyon from the ground up on an Ice Walk adventure!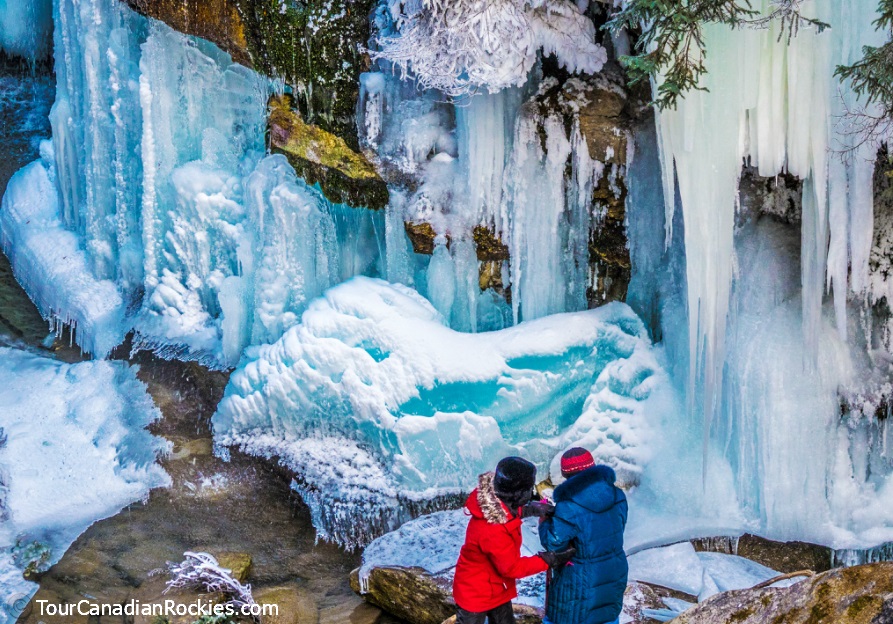 Maligne Canyon Ice Walk
The Maligne Canyon Icewalk is designated as a signature experience by the Canadian Tourism Commission, due to its unique geological features and outstanding beauty.
Your Ice Walk tour guide will take you to the bottom of the Maligne Canyon; the deepest accessible canyon in Jasper National Park where you will explore frozen waterfalls, ice caves, and incredible ice formations. Learn about Jasper's Maligne Valley, Karst topography, and the mystery of the disappearing Medicine Lake. Maligne Canyon's Ice Walk is an impressive winter adventure.
Check Availability..
Maligne Canyon Ice Walk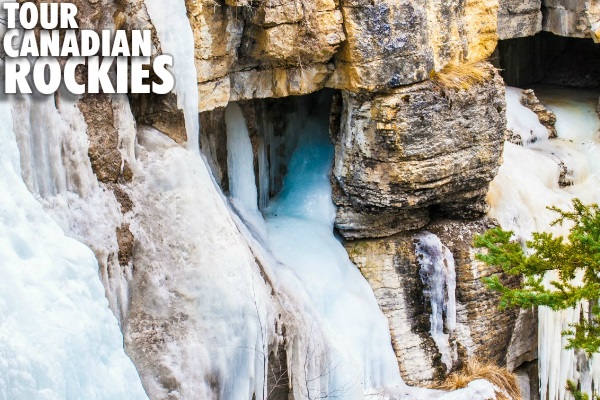 Maligne Canyon Ice Walk
Join our guided, small group interpretive tour of Maligne Canyon and marvel at the frozen waterfalls, ice caves and fossils. Warm up with a hot beverage at Maligne Canyon Wilderness Kitchen after your Ice Walk tour.
Includes: Local hotel pick-up and drop-off, ice cleats, winter boots, helmets and head lamps.
Maligne Canyon Daily icewalks are offered at 9am, 1pm and 6pm.
Try the 6pm 'Headlamp Ice Walk Tour' to experience Maligne Canyon's icewalk in twilight ambience. The tour duration is 3 hours which includes 2 hours of walking at a relaxed pace. The Maligne Canyon Ice Walk is Suitable for Ages 7 and above.
Complimentary Jasper hotel transfers are included. Please be ready in the hotel lobby at your designated pickup time.
Select Your Dates..
Maligne Canyon Ice Walk Highlights..
- Soak up the atmosphere on a walking tour
- Small group ensures personal service
- Informative, friendly and professional guide
- All necessary equipment included
- Multiple times offered throughout the day
- Free hotel pickup and drop-off included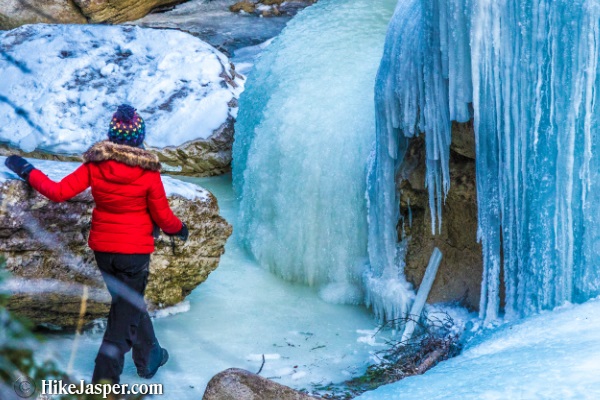 You'll be safely led by your knowledgeable, local guide into heart of frozen Maligne canyon where its sheer limestone walls reach more than 30 meters above. The winter freeze has caused the raging flow of water, funneling through this narrow canyon, to be brought to a dramatic halt. Waterfalls that drop from the canyon rim are frozen mid-flow, cascading down into a spectacular spray of icy daggers.
Maligne Canyon Ice Walk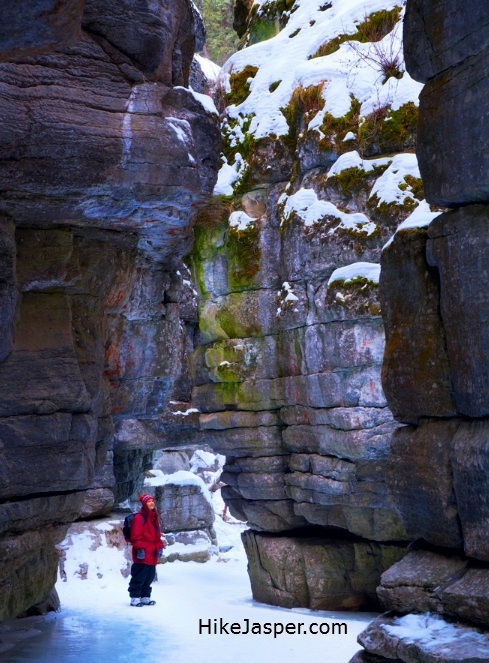 Fitted with warm, waterproof winter boots and tread enhancing cleats, you will be comfortable and secure for the 4km leisurely icewalk. You will have plenty of time to absorb and photograph the majestic surroundings. During the tour, your local guide will reveal interesting geological facts while shedding light on the secrets held deep beneath the canyon floor.
View Booking Details..
View on Hike Jasper..