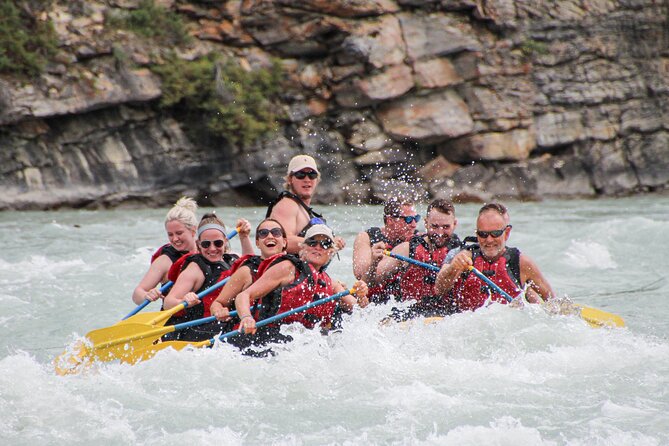 Rafting Athabasca Falls River Run Overview

Bring the whole family along on this moderately challenging—yet totally fun—river rafting excursion down the Athabasca Valley in Jasper National Park. Join a guide in an 8-person raft for a multi-rapid run down the Athabasca River Canyon for a trip challenging enough to be counted as an adventure but relaxing enough for you to enjoy the beautiful canyon scenery along the way.

Check Availability..
Jasper Athabasca River Rafting Home

Includes: » River rafting trip down the Athabasca River Canyon in Jasper National Park
» See the canyon landscape from the river, an unbeatable view that can't be seen by car or foot
» Family friendly activity provides a fun challenge while remaining accessible to kids and teens
» 8-person rafts guarantee safety and security and a small-group feel
» Choice of several departures throughout the day
» All necessary equipment included
» Pickup from a centrally located meeting point
More on Jasper's Athabasca River Rafting »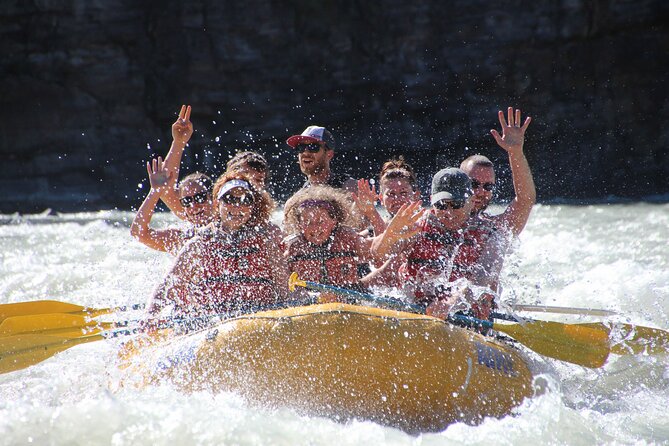 View Booking Details..