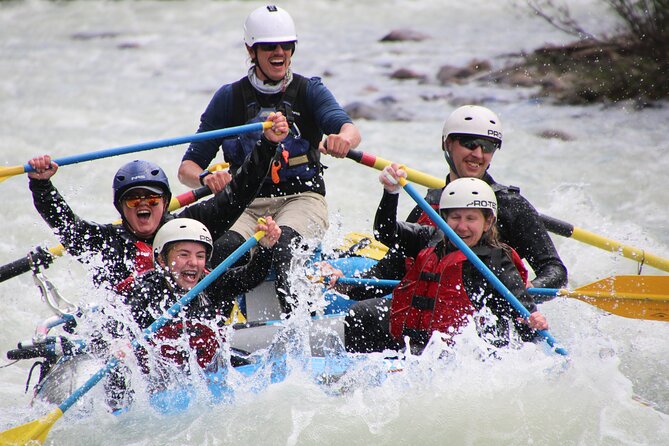 Sunwapta River Rafting Trip Overview

Get ready for Jasper's only class 3 rapids on the Sunwapta River. Be prepared: you're going to get wet. Wear your bathing suit under your wetsuit and bring a towel and your sense of adventure. If you have your own wheels, you can save a bit by meeting the guides at the river instead of paying for the shuttle from the Jasper townsite.

Check Availability..
Jasper Athabasca River Rafting Home

Includes: » Save money by driving yourself instead of paying for a transfer
» Each raft holds a six people, you are an important part of the crew
» Novices and teens weighing over 90 pounds (41 kilograms) welcome
» Be ready for an adventure, all your safety and paddling gear is provided
More on Jasper's Athabasca River Rafting »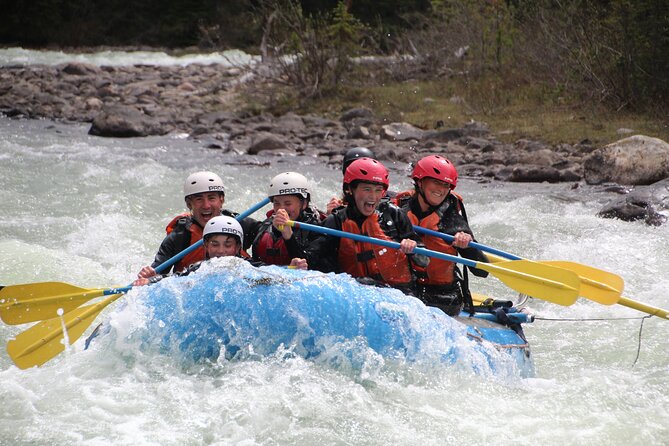 View Booking Details..