Glacier Skywalk and Athabasca Glacier Tour from Icefield Glacier Discovery Centre
Combine the Glacier Skywalk and the Athabasca Glacier tour from the Icefield Glacier Discovery Centre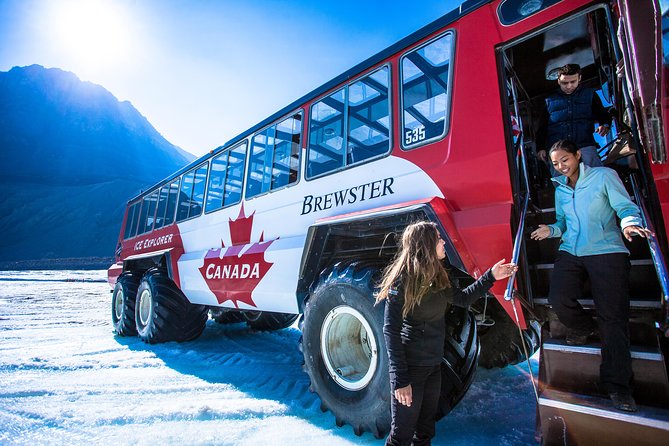 Glacier Skywalk and Athabasca Glacier Tour Overview
Combine the Glacier Skywalk and the Athabasca Glacier tour from the Icefield Glacier Discovery Centre. Ride in a huge ice explorer for a guided tour of the glacier and listen to engaging commentary about glaciers, the local ecosystem, and environmental changes. Then walk on the glass-bottom Skywalk for photo-worthy views over the cliff's edge.
Check Availability..
Jasper Columbia Icefield Home
Glacier Skywalk and Athabasca Glacier Tour from Icefield Glacier Discovery Centre Includes:
- Ice explorer tour to Athabasca Glacier with visit to the Glacier Skywalk
- Narrated tour of the Columbia Icefield on a rugged ice explorer vehicle
- Stop to walk along the glacier
- Access to the glass-bottom Glacier Skywalk
- Guided drive to Athabasca Glacier
- Access to Glacier Skywalk
Jasper Columbia Icefield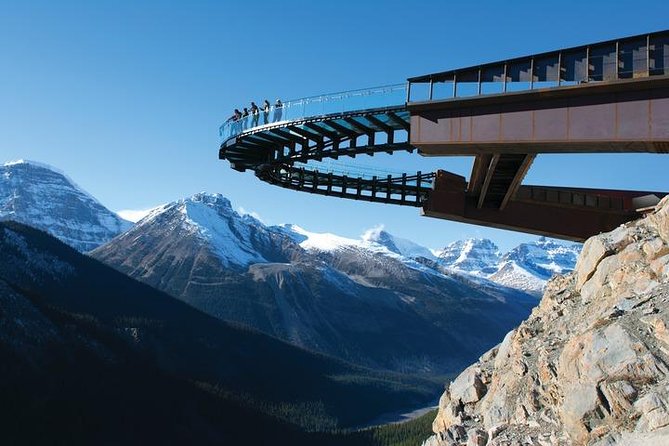 View Booking Details..