Kananaskis Popular Tours - Canadian Rockies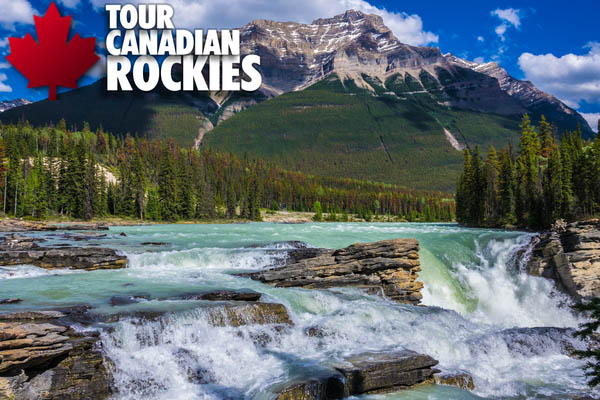 Kananaskis is a region located in the Canadian province of Alberta, nestled in the heart of the Canadian Rockies. It is known for its stunning natural beauty, outdoor recreational opportunities, and thriving tourism industry. Kananaskis Tourism refers to the various activities, attractions, and services available to visitors in the Kananaskis area.
Kananaskis offers a wide range of outdoor activities, making it a popular destination for nature lovers and adventure enthusiasts. Hiking is one of the most popular activities, with numerous trails catering to different skill levels. Visitors can explore scenic trails that wind through dense forests, alongside picturesque lakes, and up to breathtaking mountain summits. Some popular hiking trails in the area include Ha Ling Peak, Barrier Lake, and Chester Lake.
Kananaskis is renowned for its wildlife viewing opportunities. The region is home to diverse wildlife, including bears, elk, moose, mountain goats, and numerous bird species. Visitors can embark on wildlife tours or simply keep their eyes open while exploring the area to spot these magnificent creatures in their natural habitat.
For those seeking more adrenaline-pumping experiences, Kananaskis offers opportunities for rock climbing, mountain biking, white-water rafting, and horseback riding. The region's rivers and lakes are ideal for kayaking, canoeing, and fishing, providing additional avenues for outdoor adventure.
Kananaskis is home to several beautiful golf courses, which attract golf enthusiasts from all over. The courses are designed to blend harmoniously with the natural surroundings, providing stunning views and a unique golfing experience.
In terms of accommodations, Kananaskis offers a range of options to suit different preferences and budgets. Visitors can find luxurious mountain lodges, cozy cabins, campgrounds, and resorts. These accommodations provide a comfortable base for exploring the region and enjoying its natural splendor.
Kananaskis also boasts a selection of restaurants, cafes, and shops, allowing visitors to indulge in local cuisine, purchase unique souvenirs, and stock up on outdoor gear.
Kananaskis Tourism focuses on promoting the region's natural beauty and outdoor recreational opportunities, providing visitors with memorable experiences in the heart of the Canadian Rockies.
1 Hour Horseback Trail Ride in Kananaskis
2 Hour Horseback Ride in Kananaskis with Optional Lunch
Fatbike Frozen Waterfall Tour
Stargazing Snowshoe Fondue Tour