Lytton Popular Tours - Canadian Rockies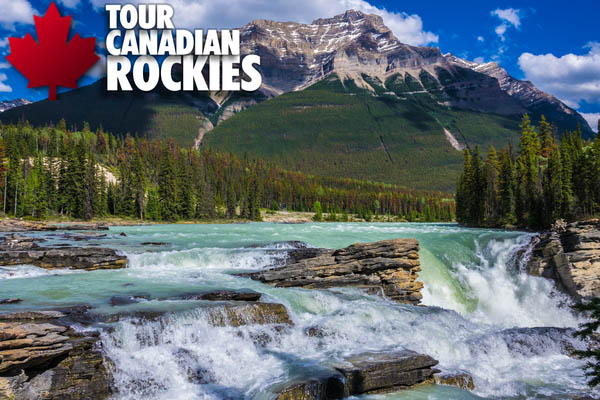 Lytton is a small village located in the Fraser Canyon of British Columbia, Canada. While Lytton is not specifically located in the Canadian Rockies, it is a gateway to the region and serves as a popular stopover for travelers exploring the surrounding area.
Here's an overview of Lytton's tourism offerings:
Scenic Beauty:
Situated at the confluence of the Thompson and Fraser Rivers, Lytton offers stunning views of the surrounding mountains, canyons, and rivers. The rugged landscapes and dramatic cliffs create a picturesque backdrop for outdoor activities and scenic drives.
Rafting and River Adventures:
Lytton is known as the "Rafting Capital of Canada" due to its prime location along the Thompson and Fraser Rivers. Adventurous visitors can enjoy thrilling white-water rafting trips, guided kayaking tours, or jet boat excursions. These activities provide an up-close experience with the powerful rivers and the breathtaking canyon scenery.
Indigenous Culture:
Lytton is home to the Lytton First Nation, and visitors have the opportunity to learn about the local Indigenous culture and heritage. The Stein Valley Nlaka'pamux Heritage Park, located nearby, offers guided tours and hikes led by Indigenous guides, providing insights into the traditional knowledge, history, and spirituality of the Nlaka'pamux people.
Historical Sites:
Lytton has a rich history, and there are several historical sites worth exploring. The Lytton Museum and Archives houses exhibits that showcase the area's history, including Indigenous artifacts and artifacts related to the Gold Rush era. The Stein Valley Rock Shelter, a National Historic Site, provides a glimpse into the life of ancient Indigenous peoples through well-preserved rock art.
Fishing:
The Thompson and Fraser Rivers that surround Lytton are renowned for their fishing opportunities. Anglers can cast their lines in search of salmon, sturgeon, trout, and other fish species. Fishing charters and local guides are available to enhance the fishing experience.
Hiking and Nature Exploration:
Lytton serves as a gateway to the diverse natural landscapes of the surrounding area. Visitors can embark on scenic hikes, exploring trails that lead to stunning viewpoints, canyons, and river valleys. The area is home to unique flora and fauna, and birdwatching enthusiasts can spot various species in the region.
Gold Rush History:
Lytton played a significant role during the Gold Rush era in the 1850s and 1860s. History buffs can explore remnants of the gold rush, visit historic sites, and learn about the hardships and adventures of the prospectors who passed through the area.
Lytton's proximity to the Canadian Rockies and its natural beauty make it an appealing destination for outdoor enthusiasts, history lovers, and those seeking a glimpse into Indigenous culture.
2 Day Fantasy Island Getaway
Full Day Thompson River Motorized Rafting Tour with Lunch
Full Day Thompson River Paddle Rafting with Lunch
Half Day Thompson River Motorized Rafting
Half Day Thompson River Paddle Rafting
Hell s Gate Full Day Whitewater Rafting Trip with Lunch
Thompson River Afternoon Power Rafting Trip
Thompson River Paddle Day Trip with Lunch