Lake Louise Popular Tours - Canadian Rockies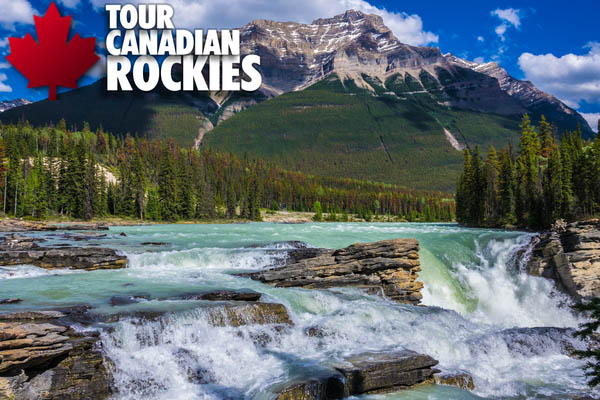 Lake Louise is a breathtaking alpine destination nestled in the heart of the Canadian Rockies, located within Banff National Park in Alberta, Canada. Renowned for its turquoise-blue waters, majestic mountains, and pristine wilderness, Lake Louise offers a range of outdoor activities and awe-inspiring landscapes.
Here's an overview of Lake Louise's tourism offerings:
Lake Louise:
The centerpiece of the area is the iconic Lake Louise itself. Surrounded by towering peaks and glaciers, the lake's vibrant turquoise color and picturesque setting make it a favorite spot for photographers and nature enthusiasts. Visitors can take leisurely walks along the lakeshore, rent canoes to explore the serene waters, or simply soak in the beauty of the surrounding landscapes.
Hiking:
Lake Louise is a paradise for hikers, offering an extensive network of trails suitable for all skill levels. The Plain of Six Glaciers Trail takes you through stunning alpine meadows to a teahouse overlooking glaciers, while the Lake Agnes Trail leads to a scenic alpine lake and a historic tea house. More challenging options include the hikes to the Big Beehive and the iconic Lake Louise Overlook, providing breathtaking panoramic views.
Skiing and Snowboarding:
In the winter months, Lake Louise transforms into a winter wonderland, attracting skiers and snowboarders from around the world. Lake Louise Ski Resort offers a variety of terrain for all levels of experience, including groomed runs, backcountry bowls, and challenging chutes. The resort's stunning vistas and reliable snow conditions make it a sought-after destination for winter sports enthusiasts.
Wildlife Viewing:
Lake Louise and its surrounding wilderness provide ample opportunities for wildlife encounters. Keep an eye out for sightings of majestic animals such as elk, deer, moose, bighorn sheep, and even the occasional bear or wolf. Visitors are advised to maintain a safe distance and respect the animals' natural habitat.
Photography:
With its jaw-dropping landscapes and stunning natural beauty, Lake Louise is a photographer's dream. Capture the reflections of the mountains in the tranquil waters of the lake, the dramatic peaks, and the vibrant colors of the changing seasons. Sunrise and sunset are particularly magical times to capture the area's ethereal beauty.
Luxury Accommodations:
Lake Louise offers a range of accommodations, including luxury hotels and resorts that provide a high level of comfort and service. These establishments often boast spectacular views, spa facilities, fine dining options, and access to outdoor activities.
Cultural and Heritage:
Learn about the cultural and natural history of the region by visiting the nearby attractions. The Fairmont Chateau Lake Louise, an iconic hotel situated on the shores of the lake, offers guided heritage tours that delve into the area's rich history. The nearby Banff National Park Visitor Centre provides valuable information about the park's flora, fauna, and conservation efforts.
Lake Louise in the Canadian Rockies is a destination that captivates visitors with its stunning landscapes, outdoor adventures, and serene beauty. Whether you're seeking a tranquil retreat or an adrenaline-fueled experience, Lake Louise offers a diverse range of activities and attractions for all to enjoy.
Lake Louise & Yoho National Park from Calgary or Banff
Lake Louise and Moraine Lake Guided tour from Banff
Lake Louise Banff & Moraine Lake Tour from Calgary or Banff
Moraine Lake Lake Louise and Icefields Parkway Full Day Tour
Moraine Lake Lake Louise Banff Small Group Adventure Tour
Moraine Lake Lake Louise Open Top Shuttle Explorer
Moraine Lake Sunrise and Lake Louise Earlybird Adventure
Shuttle Service between Banff & Moraine Lake and Lake Louise
Rocky Mountain Train Tickets
Rocky Mountaineer Train Tickets
VIA Rail Mountain Train Tickets
Canadian Rockies 6 Glacier Helicopter Tour and Optional Hike
Canadian Rockies Epic Summit and Icefield Helicopter Tour
Day Hike in the Rocky Mountains
Lake Louise Night Snowshoe Tour
Lake Louise Scenic Snowshoe Tour
Lake Louise to Jasper One Way Tour
Lake Louise Winter Sightseeing Gondola
Lake Louise Winter Wildlife Snowshoe Tour
Peyto Lake Snowshoe Tour
The Complete Columbia Icefield Helicopter Tour
Waterfalls of Yoho National Park
Winter Tour: Discover Lake Louise